Helpful Blogging Links
Are you a blogger? Are you familiar with Windows Live Writer? Ever thought of giving it a try? 
I've been using Live Writer for about a year and I have to tell you that it has been a HUGE time saver! I honestly don't know how I ever blogged without it. Really. It has certainly simplified the process to the point that I don't even open my Blogger dashboard unless I'm organizing or moving things around on my blog.
I found this overview of Live Writer on Reviewz 'n' Tipz and decided I'd share it. Be sure to read what they have to say about inserting photos into a blog post- that's the one feature that completely sold me on this FREE blogging tool.     
Have you ever wanted to make a cute little blog button but had no idea where to start? Wonder no more! Honey, at Sunflower Schoolhouse, has a blog button tutorial that will walk you right through the process. Easy Peasy.  
Helpful Homeschooling Links
I love the Almost Unschoolers blog, talk about using every opportunity to learn and have fun! Every time I pop over I wish my kids were younger so we could join in. Sigh. I was actually on StumbleUpon when one of her posts about learning the bones of the hands with cookies popped up. Right away I knew I wanted to share it with my readers and while I was on her site I found another post that I couldn't pass up.
Yesterday I shared my experience at the Be the Dinosaur exhibit so I was intrigued to see how she approaches studying paleontology with her children from a Creation perspective and really enjoyed her insights.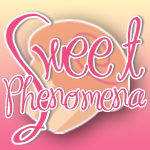 Tiffany, at Sweet Phenomena, has a great ongoing series titled, "So You Think You Wanna Homeschool?" She candidly (and humorously) shares some of the knowledge she's gained over the past two years homeschooling her daughter.  
Do you stress out over scheduling your homeschool year? This post at the Homeschool Classroom walks you through several alternatives.  
Helpful (or just Fun) Travel Links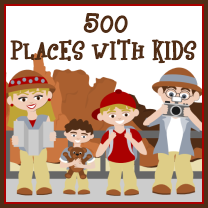 I also discovered 500 Places with Kids, an adorable blog written by a mom who is on a mission to travel the globe with her children, visiting as many places from Frommer's 500 Places to take your Kids Before they Grow Up book as they can. They are on #52, not a bad start.  Right now she's sharing their DC Adventures, if you dream of visiting the Capital, you may just get a few ideas…. 
We may no longer travel in our motor home, but I do LOVE to read about the families that are still on the road and here's one I've followed since the beginning of their journey, The Lundy 5.   If you've ever thought about living a life on the road or are just curious about the places they've seen you'll enjoy reading about their adventures.
I hope you've found a tip or two, an interesting post to read or a  new blog to follow.
What posts have you enjoyed from around the blogosphere this week? Go ahead and leave a link in the comments so I can check it out too.